Hello there! First of all, thanks for this cool software!
I was wondering if it would be a good idea to make progress bars on cards less grim and black. The gloom is especially noticeable when there are several cards with progress bars close to one another, like in my case here: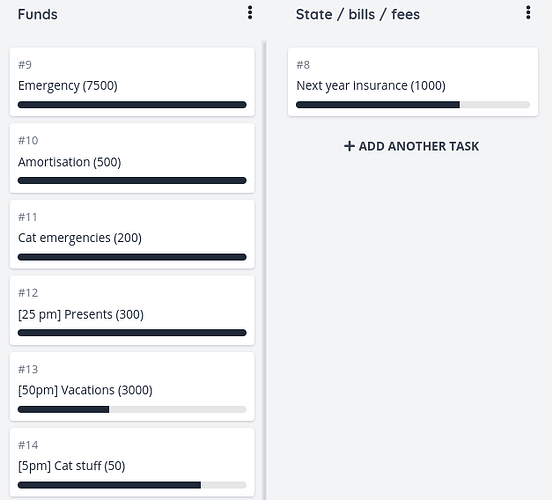 Could the bars perhaps change color when they are close to completion? Start at red, and then go through yellow to green?
Thanks.