Hi,
I've seen a couple of others share similar issues, but their fix doesn't seem to work for me. Since the update on Vikunja (7/7/23), my colleagues havent been able to login to Vikunja. When they type the correct URL, it takes them to this screen here: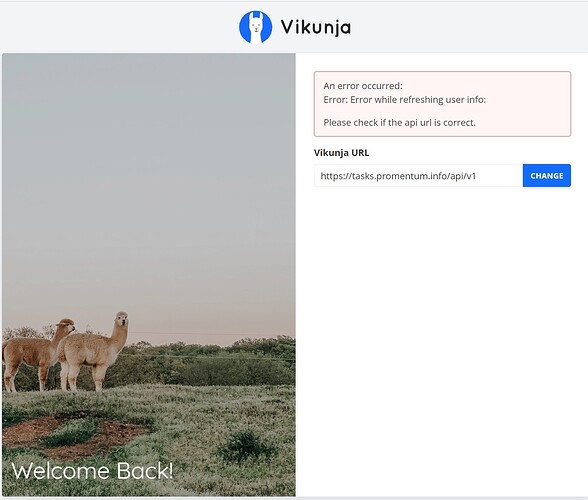 At first, I was still able to get onto Vikunja on my computer. I tried their login on my computer and "error refreshing user info" popped up as an error message. I clicked the "update" button at the bottom of the login screen and was then faced with the above error message myself. I've tried going into the config file and changing the language to "en" like others have tried, but once I save the file and restart the app, it just defaults back to "".
We use Vikunja a lot for our business, so am concerned that all of our users are unable to login right now. Are you able to help me fix this?