Greetings to the Vikunja Community.
Before anything else, I should say that I'm not a programmer and I'm trying to install vikunja without docker because I don't have enough ram to run it.
Anyway, I use POP OS and this how I installed vikunja:
I downloaded and installed the vikunja-0.21.0-amd64.deb package. I did not change anything on the config.yml.

I downloaded the desktop app Vikunja Desktop-0.21.0.deb.

I filled the vikunja url with http://localhost:3456/api/v1
When I tried to register an account I get this error: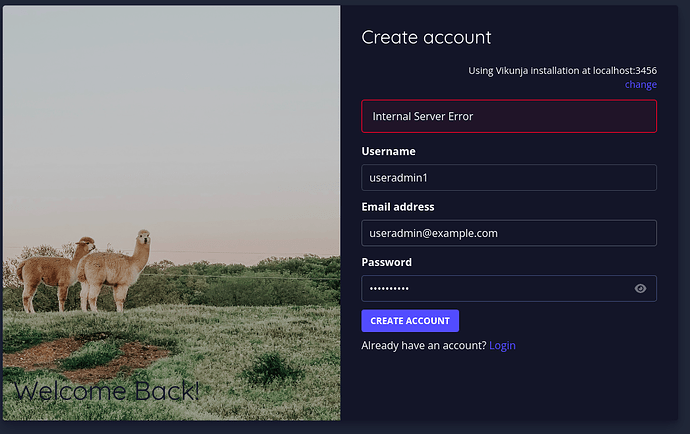 I ignored the error and tried logging in (I assumed the account was created) but I also get another error: Error while refreshing user info
What should I do to solve these errors?