I'm new to Vikunja and I was wondering if a PR adding checklists to tasks would be welcome. I know it is currently possible to add check boxes in a list format in the task description with markdown like so:
* [ ] Item 1
* [ ] Item 2
However, I was thinking of something more user friendly for non-technical users.
The idea is to add something similar to checklists on Trello cards: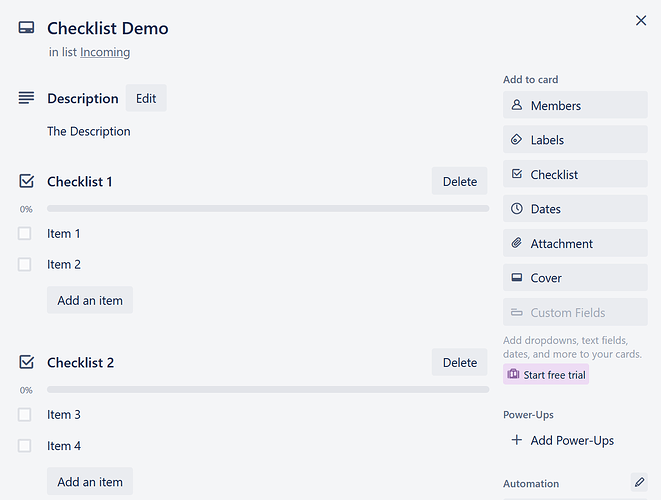 Features:
Checklists would be in separate section from the description.
Add multiple checklists and be able to name each of them.
Item completion would be viewable in the list views like how it currently works for check boxes in the description.
Update the Trello migration tool to use these checklists instead of adding the Trello card checklists to the description.
Ideas for future development:
Assign users to specific checklist items.
Convert a checklist item into a related task.
Set due dates for checklist items? Might be too complicated. It would probably be better to create a separate sub-task at that point.
Any other ideas welcome