Hello,
complete newbie here but after doing a fresh install on my server I have 2 issued which I believe are related.
The initial API call to /api/v1/info returns a 500 Internal Server Error and the PUT call to /api/v1/namespaces returns a 400 Bad Request and this error message: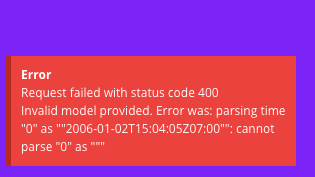 I am running the frontend on todo.domain.com and I am using the nginx reverse proxy setup described in the docs (without GZip).
I have tried using backend versions 0.16, 0.16+17 and 0.15+82 and frontend version 0.9.
Thanks in advance.
Kind Regards
EpicShelter